A AMERICAN
SEARCHLIGHTS
"We Light Up the Night"

"The World can be a dark place we can help you light it up"
(214) 810-0227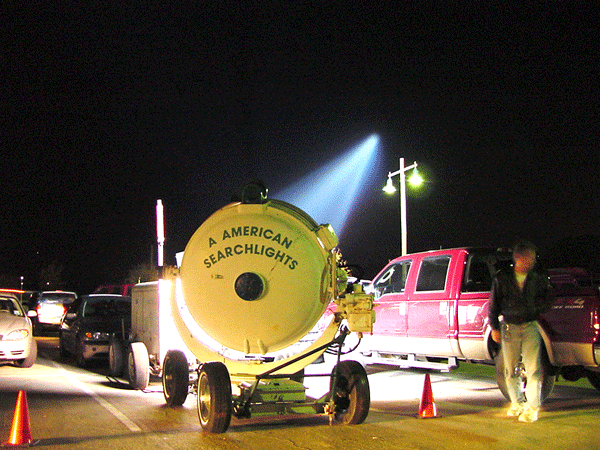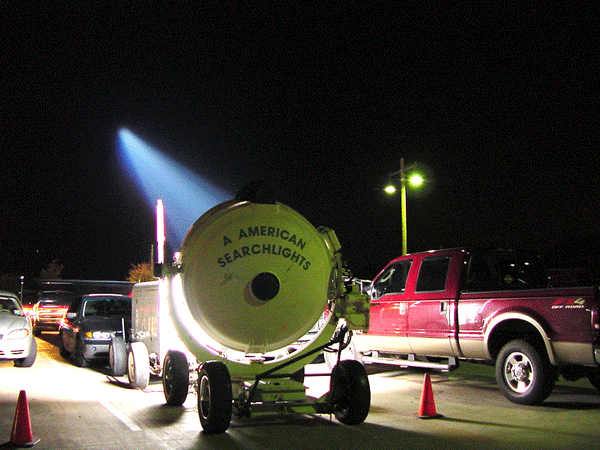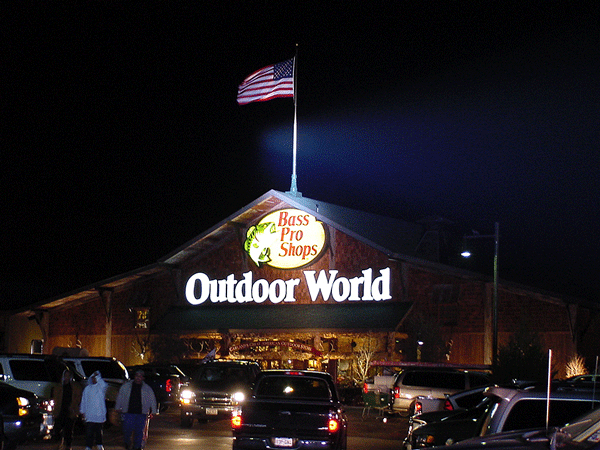 November 2006 - Grand Opening Bass Pro Shops, Garland/Lake Ray Hubbard
Currently booking events - make sure you call early.
For scheduling information and rates please call us direct.
Ask for - Bart Dysart
Lighting up Texas since 1977
We take your promotions seriously
Call us and let us enlighten you about searchlight advertising
(214) 810-0227
Dallas, Texas
Searchlight Facts:
1942 GE WWII Anti-Aircraft Carbon Arc 60" diameter Searchlight.
Light Source: Carbon Arc
Light Output: 800,000,000 candle power
Generator: 17KW - 1942 GE power plant
Fuel: Gasoline
Photos of our lights in action.
The photos speak for themselves.
To view a photograph click on the picture to enlarge.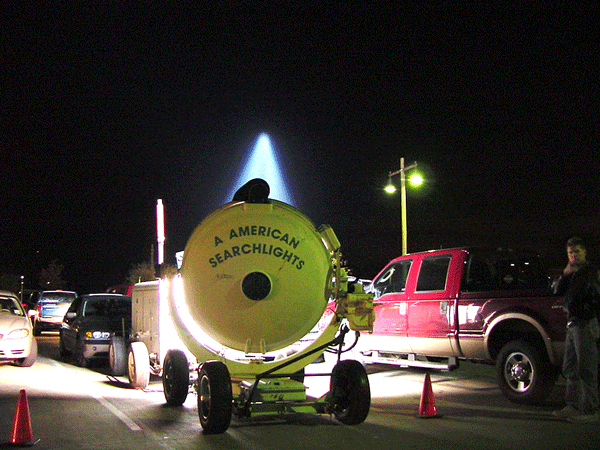 If you are looking for American Searchlights look here - click here -
(214) 810-0227
(214) 810-0227
(214) 810-0227
(214) 810-0227
(214) 810-0227
(214) 810-0227
(214) 810-0227
(214) 810-0227
(214) 810-0227
(214) 810-0227
(214) 810-0227
(214) 810-0227
(214) 810-0227
Dallas, Texas
If you are looking for American Searchlights look here - click here -
Copyright © Plantation Lumber Company